I decided to go a different route with this font.
Pewter has 3 Weights/4 Grungy Alternates + Italics for a total of 14 OpenType/TrueType fonts.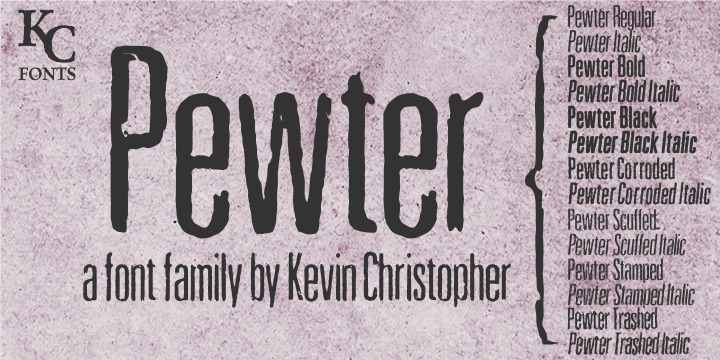 $14/Font, $84 for the Trio (Regular, Bold & Black + Italics),
$110 for the Grunge Family (Corroded, Scuffed, Stamped & Trashed + Italics)
$140 for the whole family!
Click the pic to check it out!
-kC
Pin It Now!