Here's a demo of my favourite cartoon font creation 'Dro'!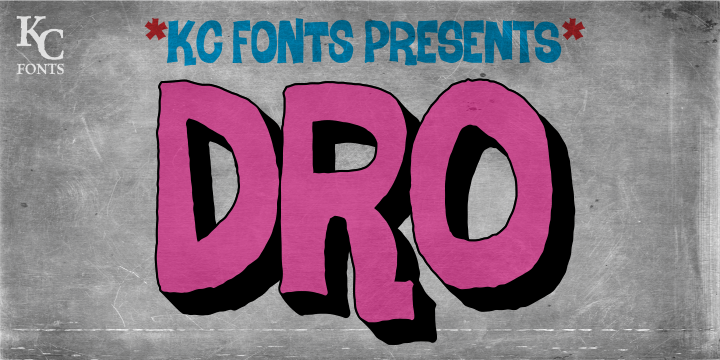 Now, I'm not going to lie to you, the demo is very inferior to the full version of the fonts:

-The full version is two fonts (Dro and Dro Fill) with 550+ glyphs each,
while this demo is a combination of the two fonts in one, containing only 63 usable glyphs.

-The full version offers 6 variants of each letter in an OpenType setting,
the demo offers 1 of the variants from each Dro and Dro Fill with no OpenType support.
You can try it out to see if the main letters suit your creative work
by getting the demo from
FontSpace
or
DaFont
Note: in the demo, uppercase is Dro and lowercase is Dro Fill.
please contact
kcfonts@gmail.com
for more info about the commercial version.

Donations are also greatly appreciated!

-kC
Pin It Now!